Hakkımızda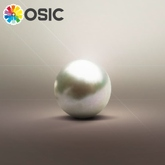 Osic Technology Co., Ltd. provides excellent Aromatherapy Beauty Care and Personal Care Products-High Quality Scent Diffusers, Air Refresh Spray, Shower Foams, Jojoba Message Oils, Castor Oils; Chemicals-Pearl Essence, Pigments, Paints, Art Supplies, Pearl Acrylic Emulsions, Graphene Oxide, and Automobile Nano Silicon Coatings, and Chemical Auxiliaries since 1987.
Growing with the advance of technology, Osic continues to expand and refine. The production process is environmentally friendly, DBP-free, and DIBP-free. Specifications comply with the latest EU regulations.
Beauty & Personal Care Products: Aromatherapy Care Products, Air Refresh Spray, Amino Acid Moisture Mild Foam Cleanser for Hand, Body, Face, Baby, Essential Oils, Jojoba Message Oils for Body Hand Eyelash, Jasmine Nail Polish Remover Acetone-free, Nail Polish Remover Acetone-Free Jasmine Absolute, Olive Make-up Remover and Cleanser, Perfumed & Perfume-free Moisture Foam Cleanser, Perfumed Refresh Spray, Scent Diffusers & Stones Nano-Silver Long Effects
Chemicals: Art Supplies Pearl Emulsions, Automobile Nano-Silicon Coatings, Castor Oils, Cleansers & Detergents, Graphene Oxide & Graphite, Paints & Pigments, Lead Carbonate & Lead Compounds, Water-Based Nano Pigments & Paints
We provide the very high quality aromatherapy beauty care products, and work with the latest biotechnologies to ensure the finest quality.
Our products can be customized according to the target price, market, function, pack sizes, or labels. We also may serve for small order quantity to satisfy the market.
If you are looking for some items not listed in the catalog, please inquiry, and we are very willing to assist.
More